Dr. Suresh Babu
Head of Department, TnP, NIT Calicut
"Muhsin is a very hard working personality and it would have been easy to give in at times but his motivation and enthusiasm was a real driving force to help him to be the best".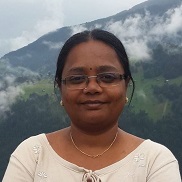 Chandra Nalam
Associate Manager, Accenture
"Muhsin has got to be one of the most motivated and upbeat people that I have ever met and this is what attracted me as his manager and mentor. His infectious positivity is what you need to kick start any initiatives as Manager.
Venkatesh R Iyer
Manager, Accenture
"Muhsin did a fantastic job of socializing innovations and technology trends when required, even explaining it in laymen's terms. He invested time and developed skills required to further his career"